Description of profession
Information and communication technologies
Name of specialty:
172 "Telecommunications and radio engineering"
Name of educational program:
Information and communication technologies
Faculty graduating:
Institute of Telecommunication Systems
Graduating department:
Department of Information and Telecommunication Networks
Qualification levels:
first (bachelor's)
second (master's)
third (educational and scientific)
Forms of education:
Skills and abilities gained by graduates
The Department of Information and Telecommunication Networks trains specialists to be able to provide users with telecommunication network services and software for their functioning. Graduates acquire knowledge and gain skills that allow them to analyze and implement telecommunications technologies, develop software of communication system to provide subscribers with an access to telecommunications network resources, perform monitoring and modeling, systems analysis, operations research, ensure information security in the information-communication environment .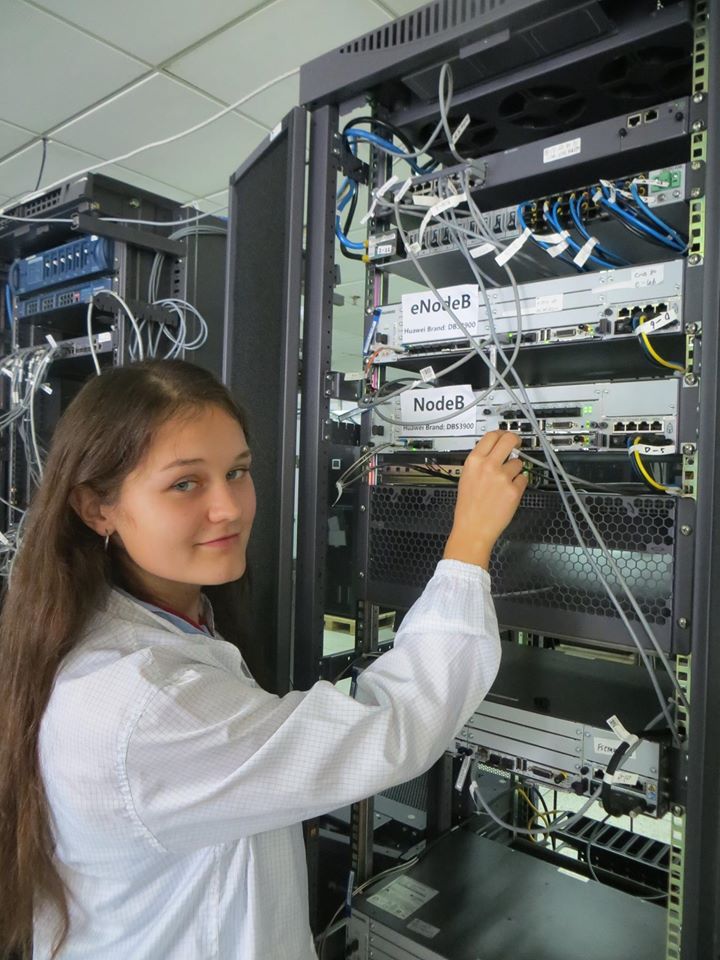 The main directions of master's research
Master's theses are aimed at researching the methods of improving technologies for providing services to telecommunication network  users through analysis, calculation and computer modeling. Areas of work include: algorithmic and software provisioning for information systems; improving the quality of services in communication networks; automation of testing of the cellular communication systems base stations performance; heterogeneous communication networks providing multimedia services.
What positions do graduates of the department hold?
Graduates can work as managers of middle and lower levels of management, specialists of production units of enterprises, information support consultants.
Bachelors can work in engineering positions of telecommunications companies and organizations for the operation and maintenance of equipment.
Masters can work in organizational research and management positions in the field of telecommunications and perform research and development of information and telecommunications technologies, make tactical and strategic decisions on technological problems of equipment systems and communication networks.
ITS Graduates work in institutions of state and non-state forms of ownership: "Ukrtelecom", Vodafone, "Kyivstar", "Will Cable", "HUAWEI TECHNOLOGIES", banking institutions – "Bankomsvyaz", in IT companies – Microsoft, EPAM, GlobalLogic, companies providing information services "Computer and Service", "Telecom – Distribution", "International Telecommunication Company", "Quasar" and many others
Trains specialists in the second higher education in the specialty:

Information and communication technologies